In early December, Agrimax took part in the first BBI JU Stakeholder forum in Brussels. The two-day conference and exhibition was an opportunity for all the BBI JU-funded projects to network, both with other and their key stakeholders.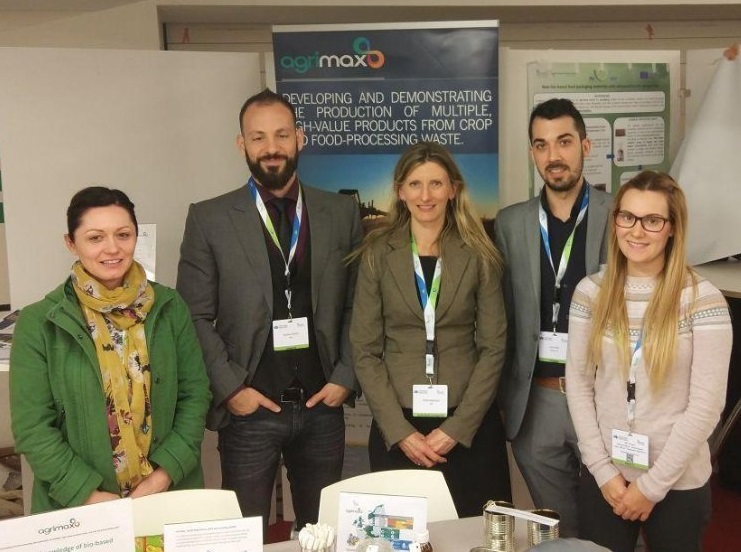 The event included plenary keynote speeches, high-level discussions with expert panels, thematic breakout sessions and plenty of networking opportunities. Elodie Bugnicourt, (Head of Innovation Unit, IRIS and Agrimax project coordinator) took part in a panel discussion along with the European Council of Young Farmers, COPA, MTK FInland, Confederation of European Forest, University of Lisbon, Bluebio Alliance and Agro-Industrie Recherches et Développements on the role of the primary sector in building bio-based industries.
The outputs from the event will be collected and used as stakeholder feedback to help shape BBI JU's role in the bioeconomy for the coming years.
The Agrimax project has received funding from the Bio Based Industries Joint Undertaking under the European Union's Horizon 2020 research and innovation programme under grant agreement No. 720719.