In September 2017, Agrimax held a stakeholder workshop on circular business model innovation in Lleida, Spain. The workshop attracted over 70 delegates from across Europe, which included farmers and food manufacturers from the olive, tomato, potato and cereal processors industries as well as potential end-users of Agrimax products (e.g. packaging, food and agricultural materials sectors).
The workshop proceedings (deliverable 8.5) are now available to download on the Agrimax website under the resources section.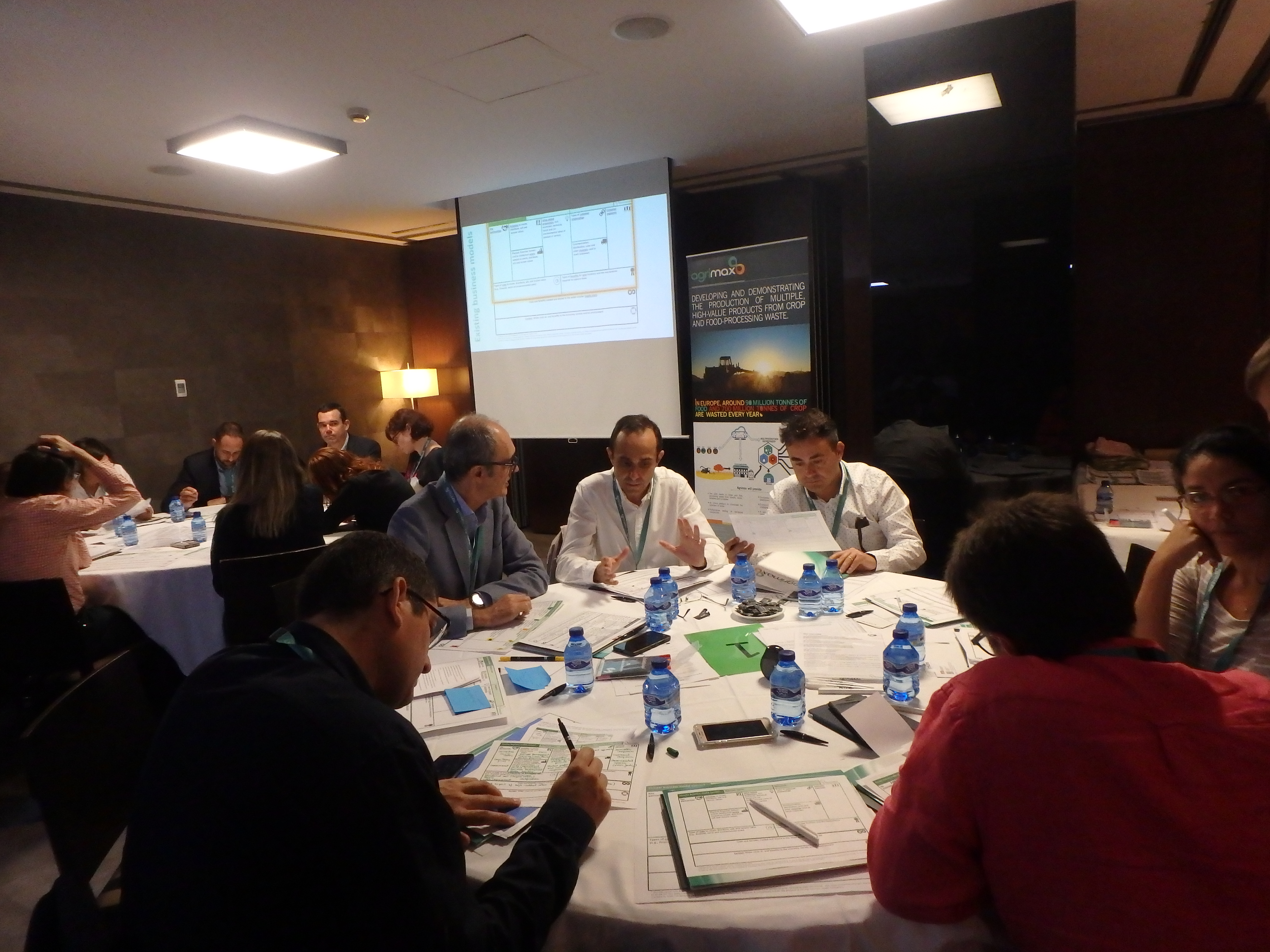 Next steps
In early 2018, Agrimax will produce more case studies with farmers, food processors, cooperatives, biorefineries, technology providers, waste managers, and technology- and knowledge providers. If your company or institute would like to participate, or if you know a relevant organisation that we could contact for a case study, then please contact Anne (details below).
Alongside the circular business model development, Agrimax partner Laser Consult will work with Agrimax consortium partners to translate the models into fully fledged business plans. An opportunity exploitation workshop is being prepared and will be held in 2018.
The Agrimax consortium would like to thank all those who took part in the workshop. Any questions or comments about the report are very welcome, please feel free to contact Anne at anne@4innovation.co.uk.
The workshop was facilitated by 4Innovation Research & Consultancy Ltd., an SME specialising in business model innovation and stakeholder engagement for the circular and bioeconomy and a partner in the Agrimax project.